Car / Vehicle Lift is extensively used for the easy movement of cars and vehicles across the floors of buildings, malls, hotels, hospitals and showrooms. Car Lifts are a significant part of high-rise car parking.
Mainly used for parking non-commercial vehicles, our range finds application in private garages, apartments, complexes, car show rooms and service stations.
Parking Lift
A parking lift is basically an elevator to lift the car from one landing level to another. With a broad cage space to accommodate cars of any sizes and length, these lifts serve their purpose and can be automated as well.
Stackers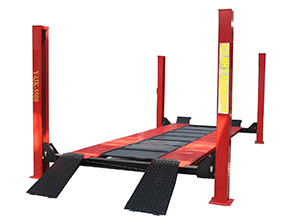 A brilliant way to save parking space, Car stackers have found applications where the number of cars exceed the amount of parking space. A car stacker solves this by stacking one car above the other using hydraulic mechanisms with easy & safe operation.
We manufacture and supply an exclusive range of cost effective Car Stackers with varieties of capacity & sizes.