We are a pioneer manufacturer of Goods lifts in Mumbai, India and have been developing a wide variety of lifts for our esteemed clients coming from diverse sectors. We develop extremely durable, and highly efficient goods lifts that are able to lift heavy loads up and down in the building without any hassle. We manufacture goods lifts by using quality raw material and steel metal to give them immense strength and flawless finish. Besides, these lifts possess elegant design, good functions and control options to operate them easily. The goods lifts we manufacture are fitted with or without shutters that make them able to lift heavy duty goods of industries and move them easily at upward and downward for replacement. We can develop these lifts in diverse capacities ranging from 1.5 Ton to 5 Ton. Also, we are able to produce goods lifts in a customized specification of our clients.
By having a good track record, we have become able to be an ideal supplier of goods lifts in India and have served many customers with quality lifts across the nation. With a long success history, we provide right installation and repair services for goods lifts as well. Our team of skilled engineers and technicians makes it possible for us to serve our clients with optimum installation and repair solutions of goods lifts at home, office, industries etc. Thus, we are a right source to get the ultimate quality lifts goods for industries at affordable prices.
Goods Cum Passenger Lift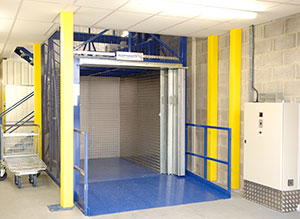 We are able to manufacture and supply the finest quality goods cum passenger lifts for our valued customers. Our stock includes some latest design and cutting-edge technology based good cum passenger lifts that are made up of the finest material and are useful for bearing heavy loads and passengers as well. These lifts are suitable to install in buildings and complexes for lifting people upward and downward in a multistory structure. Also, the lifts have made capable to bear loads in industries with ease. These lifts are available in diverse load bearing capacities through us.
Material (Goods) Lift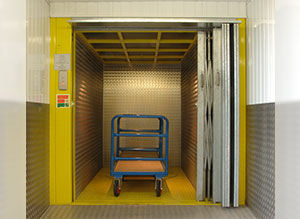 We enable our clients to avail heavy duty goods or material lifts used in diverse industries. These lifts are designed precisely in order to lift big size goods, machines, or objects with ease. We generally develop goods lifts in capacities ranging from 1.5 Ton to 5 Ton. However, these lifts make easy to upload and download heavy items in industries without any damage. Moreover, we provide a gamut of hydraulic freight elevators, electric goods elevators that are more energy efficient for the work of material and goods lifting.
Hoist
We take pride to develop and supply the finest quality electric wire rope Hoist made up of quality material. This product is ideal to use for lowering and lifting heavy loads via a lift wheel or drum that is wrapped across by chain and rope. We make this quality item in customized specifications of our client as well.